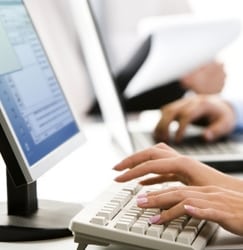 International Science Editing was founded in 1991 in Shannon, Co. Clare, Ireland. This modern media company offers services in all areas of publishing: editing, figure formatting, translation, etc.
International Science Editing is part of the Compuscript group which is one of Europe's primary suppliers of pre-press services to the science, technology, engineering, mathematics and medicine (STEMM) publishing sector. Through our extensive background in working with major STEMM publishers, we have an excellent understanding of the requirements of both the scientist and publisher. This experience, without doubt, will enhance the quality of your paper and ultimately its success in terms of impact and future citations.
In the international world of STEMM publishing, the ability to write in English at a high standard is a major advantage, which not all scientists share. Our native English-speaking editors hold PhDs and Master's degrees in a variety of disciplines. We pride ourselves in retaining highly qualified personnel, who have a passion for their chosen academic fields. Our editors specialise in dealing with the technical subject matter of all STEMM fields of study, while ensuring the scientific content and accuracy is to the highest standard. Please see Table below for list of subject areas covered.
We are very pleased to have maintained a strong customer base since the start of the company. We pride ourselves on seeing repeat authors continue to use our service. Today, the papers we work on are being published globally in high impact journals in every STEMM discipline.
Subject areas
Chemistry
Mathematics
Engineering
Medicine
Life Sciences
Physical Sciences
Management
Social Sciences
Petroleum
Geology
Earth and Environmental Science
After more than 25 years in business, our team continues to grow and expand to meet the demand for high quality pre-press services.